About Deborah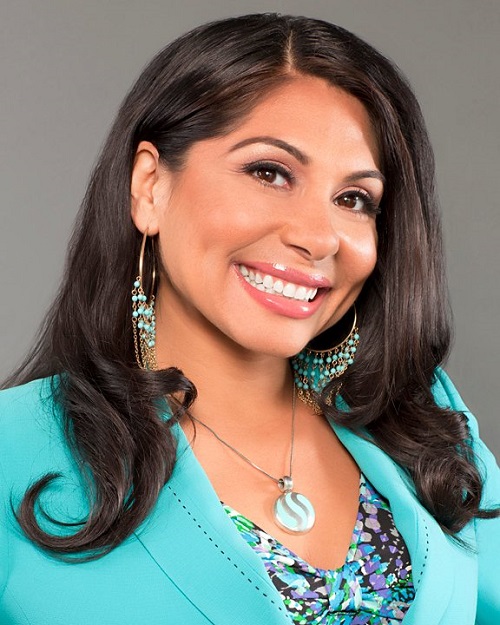 Deborah Deras, M.S. is a charismatic and engaging inspirational speaker, author, and social media marketing consultant. With over 15 years of experience speaking to audiences around the globe, Deborah is known as one of the top ten Latina speakers in the nation.
Deborah has facilitated leadership and peak performance training, keynote speeches, and board retreats for Fortune 500 companies including: J.P. Morgan, Kaiser, Macy's, State Farm Insurance, NASA JPL (Pasadena), NASA (Houston), General Electric, and British Petroleum. She has also facilitated leadership training for all military branches.
Deborah customizes her approach based on the client's unique business needs and creates programs so that participants can immediately apply practical tools in the workplace.
In addition, Deborah facilitates social media marketing training for small business owners for the South Bay Small Business Development Center, (SBDC) the Vermont Slauson Economic Development Center, and SCORE.
Deborah has served as a regional spokesperson for Verizon presenting workshops to Hispanic entrepreneurs on technology strategies.
Her book, Confessions of an Adrenaline Addict: How to Achieve More with Less Effort, contains powerful strategies to increase productivity in the workplace.  For booking information, please contact Rosa Araujo at 310-945-5651.
Her message is a soul to another soul. It is speaking to the purpose to every life. Whatever stage you are at she will give you the information that you need.

University of Nebraska student after a standing ovation at Deborah's keynote address
Your presentation was a revelation moment for me. It had an positive impact on my perceptions, expectation and reactions. I definitely changed my ability to deal with the now.

Felix Ramirez

Ernst and Young
I have heard Deborah speak in a few different realms and I love her conversations she speaks about positivity and productivity. I highly recommend her to all the companies I serve.

Ena Alcaraz

Franchise Owner, State Farm Insurance
Deb came to my department she totally transformed the energy of 25 of my employees. My employees were ecstatic by her presentation. I highly recommend Deborah for your services you will be changed I guarantee it.

Gabby Galvez

Administrator, Kaiser Permanente
Deborah's presentation was invigorating and motivating it helped me "remember" things I know and skills I have. Her presentation gave me the inspiration to start using them to start my goals.

Laura Croal

Ph.D., Caltech
Great seminar. Learning about the power of choice and the power of now and how my reactions and decisions helped me tremendously.

Scott Quintero

VP of Merill Lynch
This was a very inspiring session that will help me regain the focus on my priorities and the NOW!

Jose Campos

Deloitte and Touche
Deborah's programs are high energy, engaging and provide essential strategies to assist her audiences boost productivity and increase leadership skills.

Jessica Asencio

J.P. Morgan